Regular price
$20.38 USD
Sale price
$17.79 USD
Unit price
per
Sale
Sold out
Introducing waggedy's Daily Essentials Senior, a powerful all-in-one solution to support your senior dog's health and vitality. These veterinarian-formulated chews are designed for dogs aged four years and older, providing essential vitamins and minerals like Calcium, Phosphorus, Potassium, Magnesium, Iron, and Vitamins A, C, D, E, and B.
Our time-released formula not only promotes a strong immune system, healthy skin, and a glossy coat, but also supports normal digestion, muscle and bone growth. Safe for convalescing, pregnant or nursing dogs, these tasty chews can be easily mixed with food or given as treats.
Imagine your senior dog feeling like a young pup again, with renewed energy and a robust immune system, allowing you both to enjoy a happier, more active life together. Choose waggedy's Daily Essentials Senior, crafted in the USA in a cGMP and NSF certified facility, for a strong foundation to your senior dog's overall health and wellbeing.
Multivitamins for Senior Dogs: Full spectrum of dog vitamins and supplements specialized for healthier skin, coat, and nails in aging dogs of all sizes.
Energy Boost Vitamins: Advanced formula with essential nutrients for increased energy, vitality, and immune system strength in senior dogs.
Old Dogs Feel Like Young Pups: Daily treats with vitamins and minerals to support dog joints, kidney, and muscles for dogs aged four years and older.
An Easy Bite: Tasty and nutritious senior dog supplements that can be mixed with food or given alone, promoting dental care and fresh breath.
Made in the USA: Crafted in a cGMP and NSF certified facility, ensuring purity, safety, and consistent reliability.
Veterinarian Formulated: Developed by experts to meet your senior dog's specific nutritional needs, ensuring optimal health and vitality in their golden years.
Share
View full details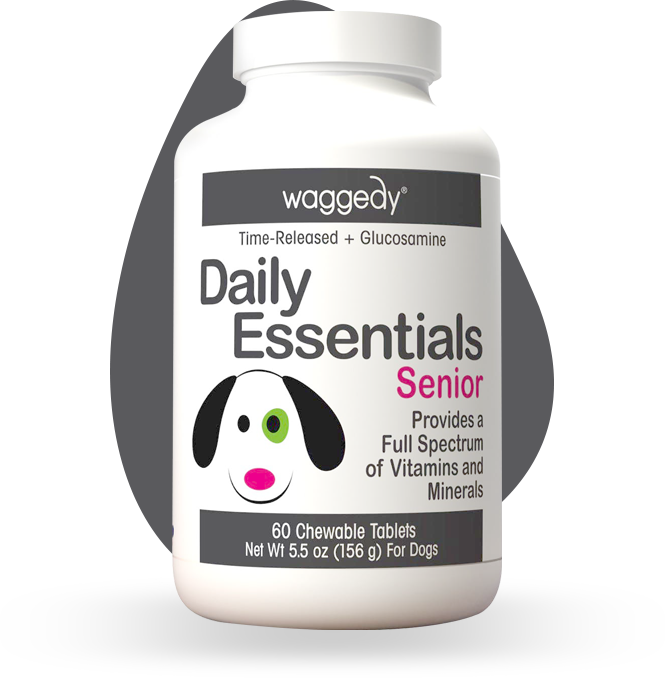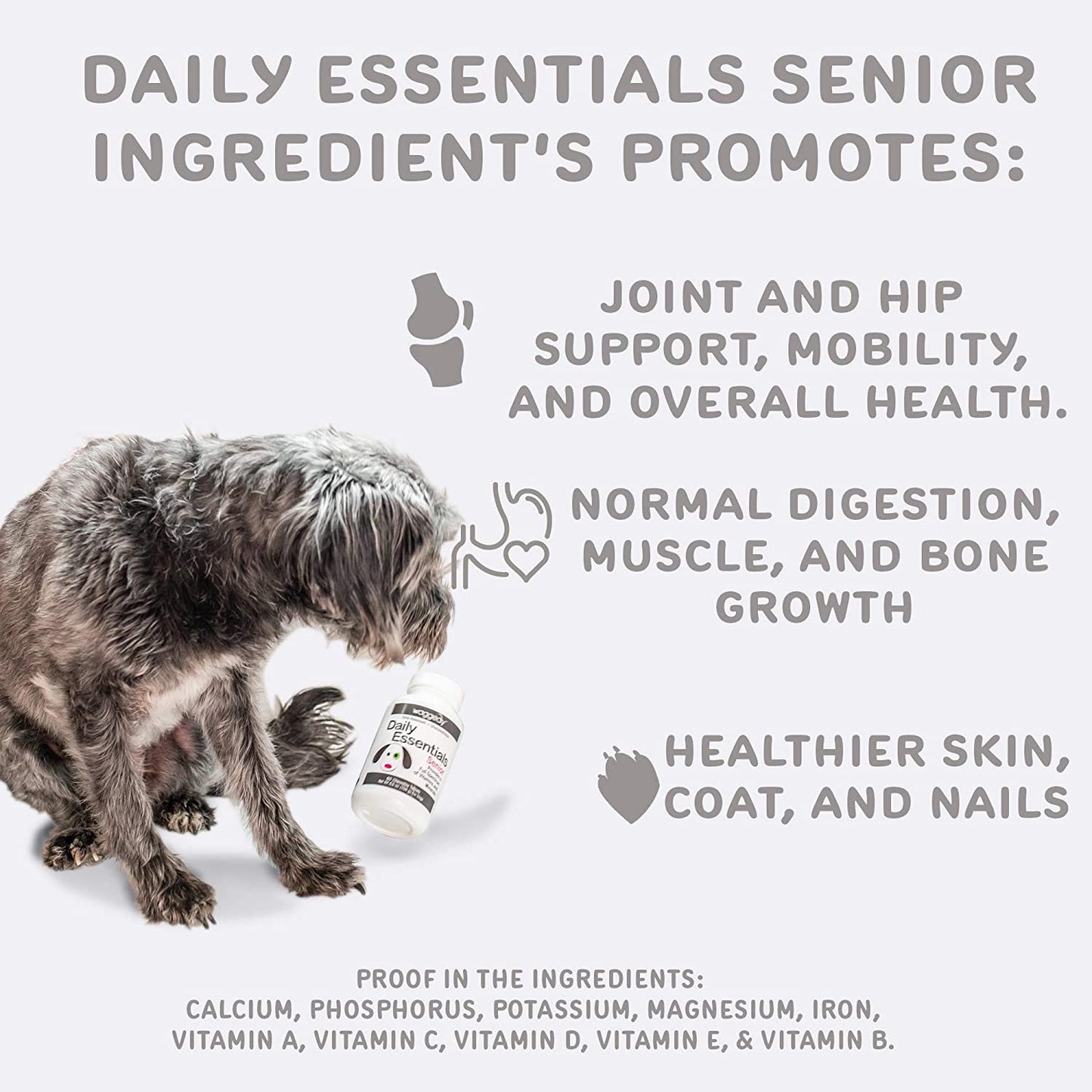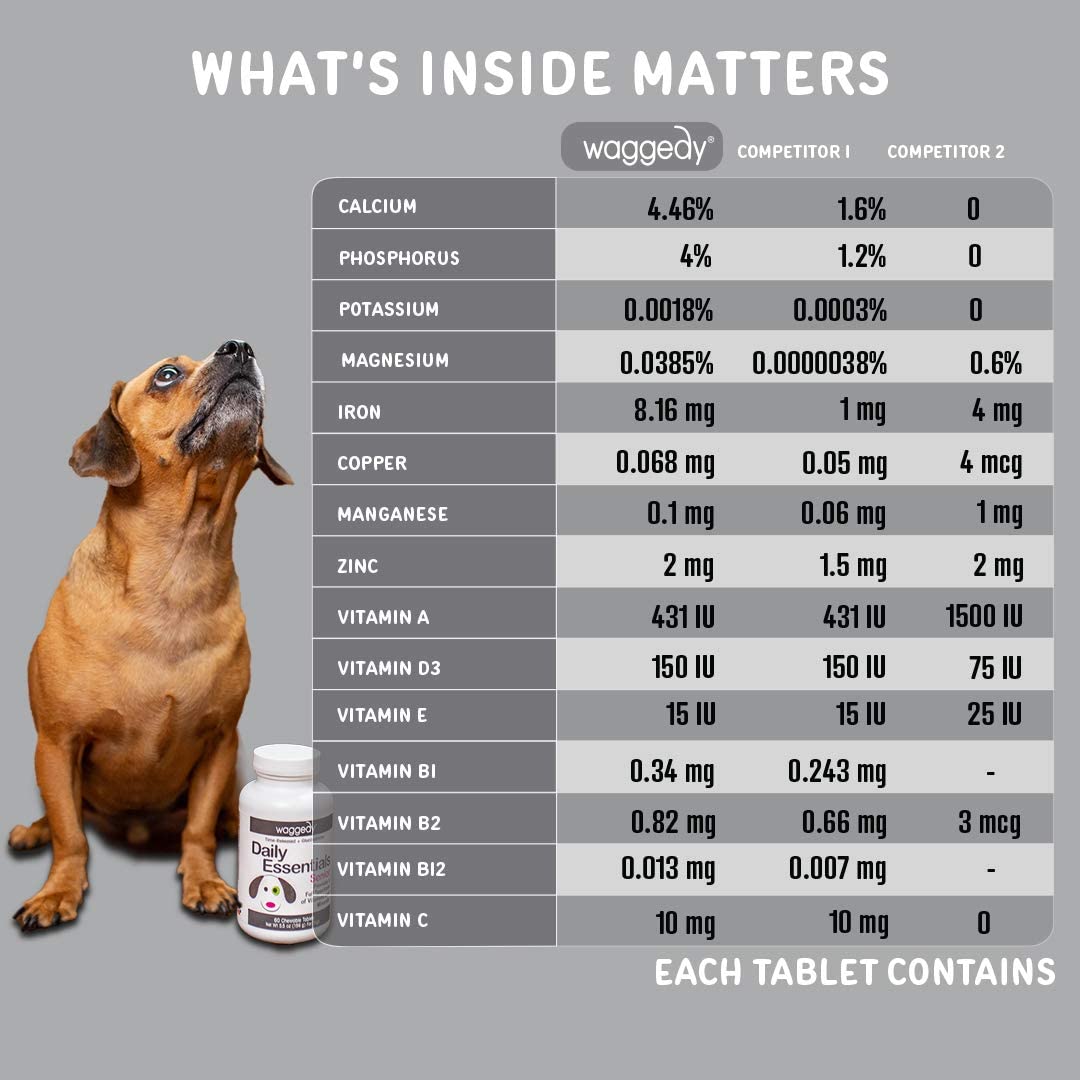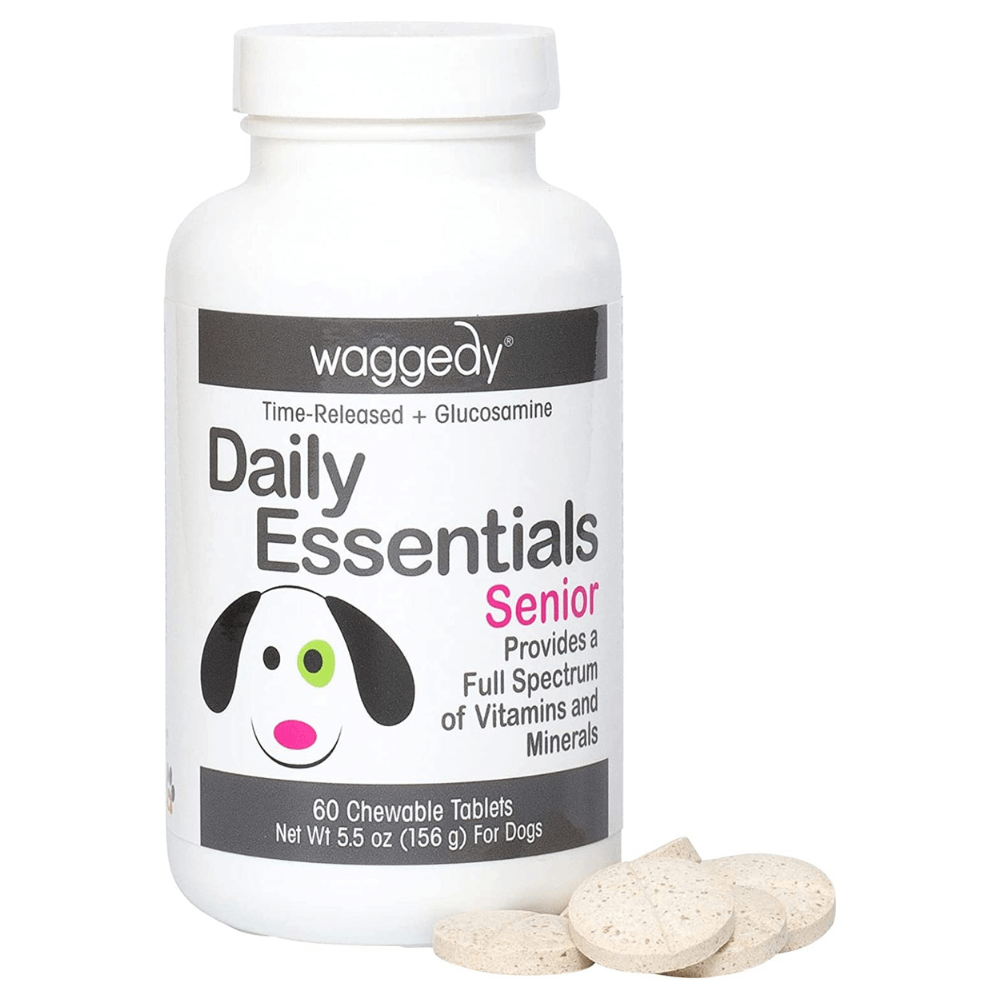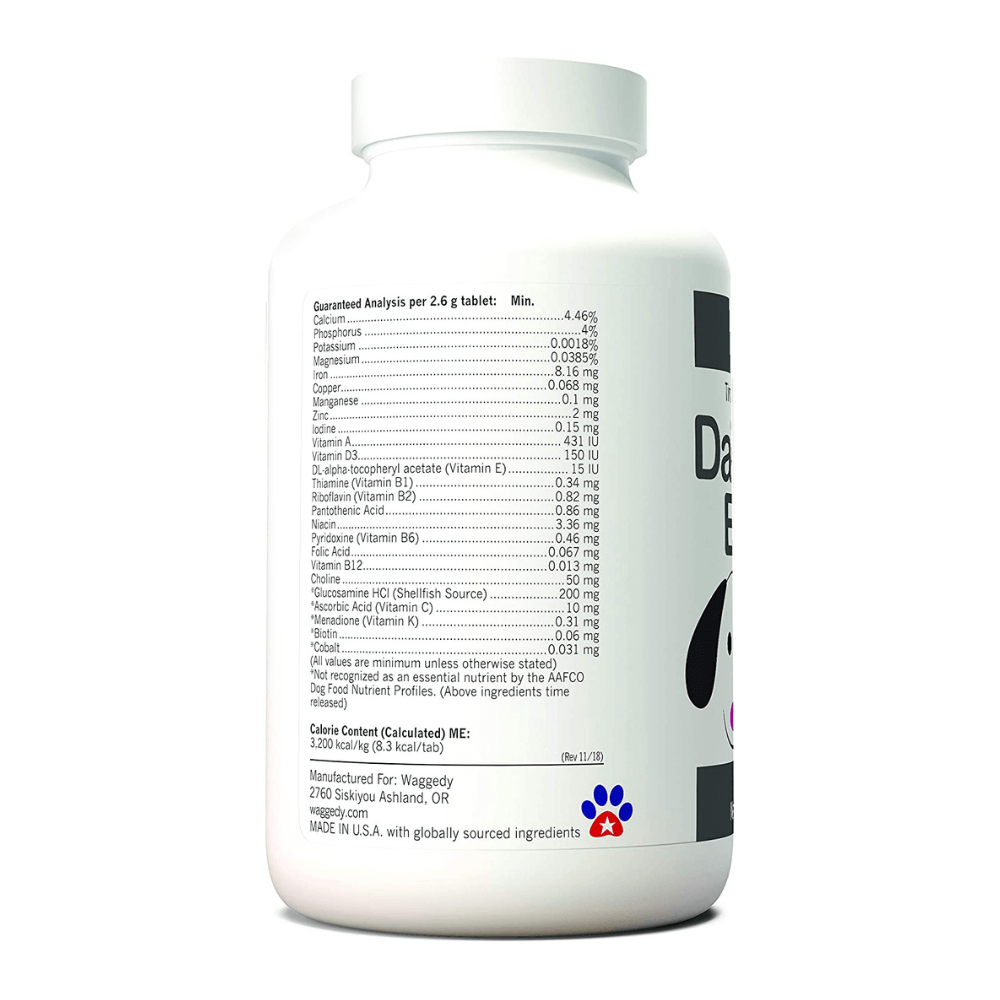 100% Satisfaction Guarantee
At waggedy, we believe that the happiness and well-being of your furry friend should never be compromised. That's why we stand behind our products with a 100% satisfaction guarantee.

Our commitment to your satisfaction means that if for any reason you are not completely satisfied with your waggedy product, we will do everything in our power to make it right. Whether that means issuing a full refund or sending you a replacement product, we are here to make sure you and your furry friend are completely happy.
waggedy people are pet people!
In 2015, Southern Oregon adventurer Ben Bellinson, along with his four dogs, explored the picturesque Siskiyou and Cascade Mountains.

During a magical hike, Ben felt inspired to create products to keep dogs happy and healthy. And so, fueled by his passion for canine wellness, waggedy® was born – a testament to the power of nature and the unbreakable bond between a man and his furry friends.